If you're looking for the best Azodin KPC Upgrades, then you're in for a treat.
The Azodin KPC is one of the best pump paintball markers for any new recruit to the world of MilSim.
And if you have not picked one up, then go check out our Azodin KPC review.
But just like with any marker you purchase, you can always upgrade it to enhance the efficiency and accuracy.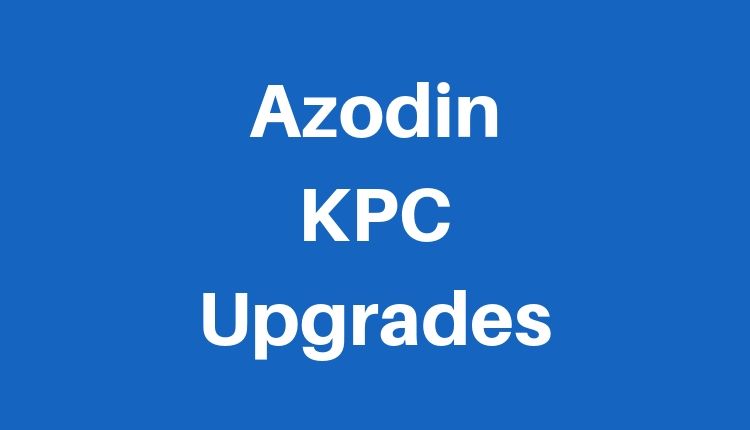 The upgrades on your marker are what will show the rest of the veterans of the paintball world that you mean business.
And you'll show them that you are more than just a regular newbie.
In fact, with these few upgrades, you will prove your worth to the rest of the players and separate yourself from the rest of the new recruits.
So, let's see what's up with the Azodin KPC and how we could elevate our gameplay.
What are the best Azodin KPC Upgrades?
The release of the Azodin KP3 comes at a much higher price point.
So, the folks over at Azodin decided that they needed to offer something for their less affluent patrons.
Enter the re-release of the Kaos pump.
The new and improved Kaos pump, also known as the KPC, sticks to what brought it to the party a budget-friendly price, minimal upkeep, and durability.
But along with these tried and true features, the marker also includes:
Body construction using a half-block design
Rod and guide made of stainless steel
Co2 and Compressed Air compatible
Feed neck with a screw lock
Reversible hitman plate
Feather regulator that comes already set
Plaited airline
14-inch one-piece barrel (.68 bore)
Solo trigger construction
Bolt with rapid disengagement
With all these cool features that create a pump marker that is dependable and efficient, how could there be any way to make it better.
Check out some of these upgrades that we suggest and watch that KPC become the pieces that elevate your combat filed reputation.
Azodin KPC ASA
Even with the built-in inline ASA, you may want to take a look at upgrading it.
One of the best pieces to do that is the Azodin On/Off Bottom ASA.
This upgrade will come with the following features and benefits:
Compatible with most models that have standard dovetail mounts
Easy release of built-up air for tank removal
Knob modification with limited resistance
Stock threads for the ASA
1/8" ports that are double sided
With an enhanced ASA that allows for safer removal of your air tanks, you will have more time to be in the game.
Now let's talk about accuracy and efficiency.
After all the more time you fire up, the more you have to execute your combat exercises to the fullest.
Azodin KPC Barrel Adapter Kit
You want to enhance your accuracy and efficiency than making sure that you have the correct boring on your barrel is a significant concern.
In the past, some of the kits that would help the paintballers to make this adjustment had a hefty price tag well into the $100s.
That coupled with the fact that markers have gradually become more compact meaning that the balls have followed suit.
The TECHT's iFit Barrel Adapter Kit addresses both of these problems.
With this kit you get all of these features and benefits:
Compatible with multiple models
Adds 1 ¼ " to the barrels compression length
Includes one adapter for each standard marker threads
Available in two kit sizes (6 pieces and 9 pieces)
Filler kit (3 inserts) available
With the increased compression length, you can now guarantee a better shot and smoother one too.
The barrel also plays a part in that equation so let's take a look at a fantastic upgrade you can add to your marker.
Azodin KPC Barrel
The stock barrel is a powerful piece, and there is no reason why you can't grab this marker straight from the box and get out there on the field.
But if you want to make an impact on that battlefield, then you should check out this upgrade.
The Empire Driver XX barrel will give you all of these advantages and qualities:
x2 piece barrel with standard bore
Length of 14-inches total
Interchangeable pipe barrel backs in multiple sizes
Accuracy enhanced by corkscrew porting and an extended length control bore
This upgrade has so many extraordinary advantages to give your marker you would be crazy not to consider grabbing yourself an Empire Driver XX barrel.
After all who doesn't want to be more efficient and accurate when implementing those combat exercises with the rest of your platoon.
Final Words on Azodin KPC Upgrades
The upgrades in this article are some of the most important to consider.
And with the low cost of entry into your MilSim games with this marker, why not go for it.
This marker, in tandem with these upgrades, will make you stand out on the field and show those seasoned veterans that you mean business.
So, what are you waiting for?