We may earn commissions for purchases made through links on our site. Learn more on our about us page.
Kee Action Sports now own JT Paintball. It was initially sold to Brass Eagle Inc. around 2000. JT Paintball, technically JT Racing, was the inventor of the original paintball mask.
It was purchased around 2000 by Brass Eagle Inc., which was, in turn, bought out in 2010.
Today, JT Paintball is still manufacturing paintball equipment for all types of paintball players as a division of Kee Action Sports.
Below, we will look at how they got their start, what impact JT had on the paintball industry, and whether or not the products have stood the test of time.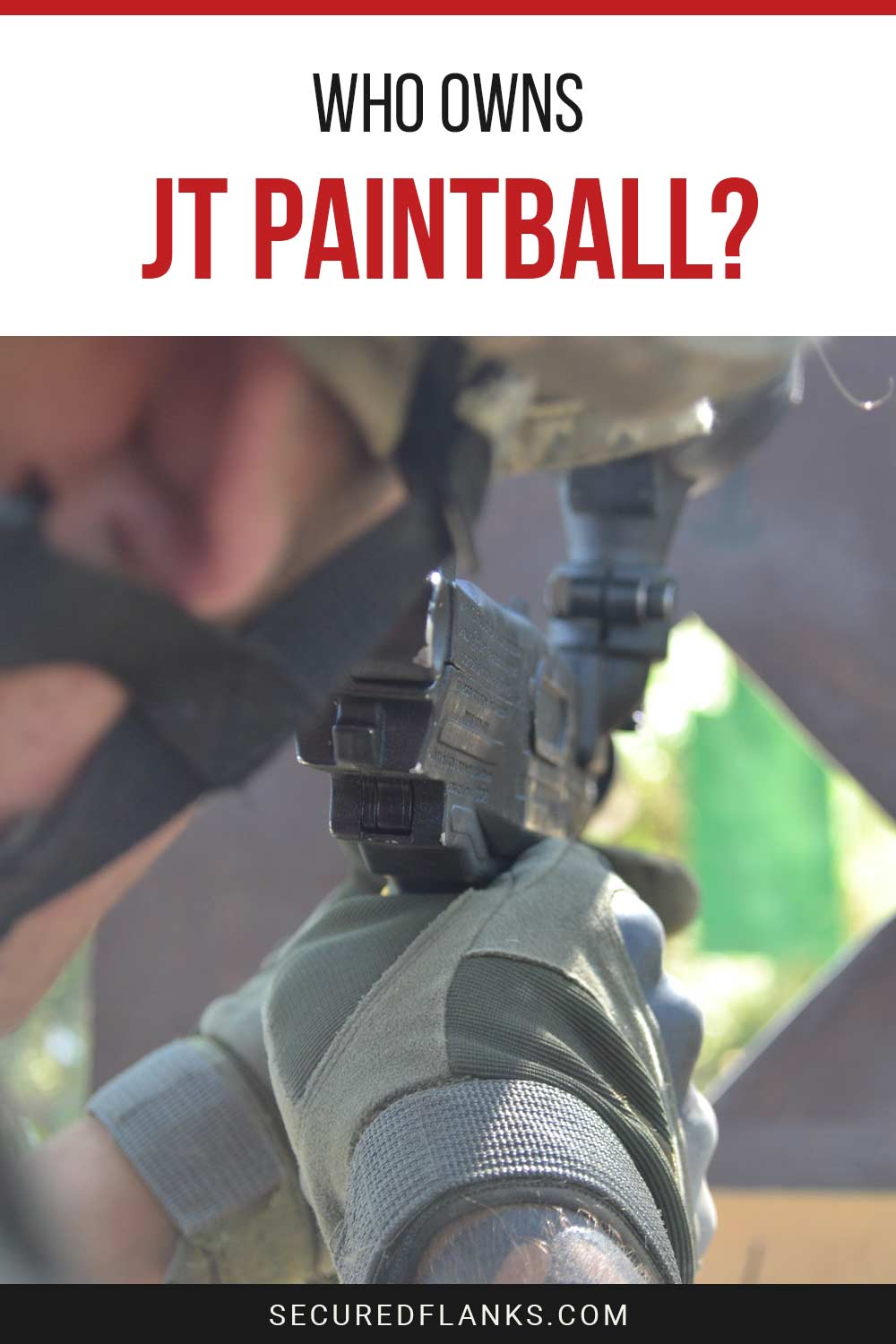 When Was JT Paintball Founded?
JT Paintball was founded under the name JT Racing in 1969. JT Racing was originally a motocross equipment company, and they eventually branched out into making affordable, durable paintball gear.
The equipment created by JT Racing included masks, goggles, pants, jerseys, and eventually markers.
Brass Eagle Inc. bought out JT USA in the early 2000s. In 2010-2011, Kee Actions Sport dominated the paintball industry by buying out many existing paintball brands, including JT USA and Brass Eagle Inc.
For How Long Were They Operating Before Being Sold?
JT Racing was in operation for over 30 years before Brass Eagle Inc. bought JT Paintball/JT USA in the early 2000s.
Brass Eagle Inc. was a leading paintball equipment and gear manufacturer. They offer a wide variety of equipment and gear that is high-quality and affordable. The goal of joining these two companies was to produce paintball equipment under both names.
After just ten years of operation, Kee Action Sports bought up JT Paintball, Brass Eagles Inc., WGP, and ViewLoader from Jarden. This purchase rocketed them into the spot as the leader in the paintball industry.
Are They Still Selling Products Under the Same Name?
JT Paintball is currently operating under a division of Kee Action Sports and continues to produce equipment under the JT brand name. True to its history, the brand retains the high-quality, low-cost model for producing its equipment.
JT Paintball is still a strong brand name in most paintball equipment suppliers. Today, all services and repairs for JT equipment go through the warranty and repair division of Kee Action Sports.
Has the Quality of Their Products Improved?
JT Paintball has always focused on being an innovative brand, which led to the development of the paintball mask. In recent years, the company has been focusing on expanding its scope of products to provide a more well-rounded arsenal of paintball gear.
Now, you can find JT equipment that is top-of-the-line, high-end gear with a price tag to match. But, by the same token, JT also specializes in producing easy-to-use, affordable paintball markers for beginners.
Should You Still Buy it?
The short answer is yes. JT Paintball has been through a number of buyouts, but it seems to have improved the products rather than reduced the quality. JT USA is an excellent option if you are looking for a paintball marker, mask, or other gear.
Especially now that there is a division of Kee Action Sport devoted to warranties and repairs, the brand is much more reliable, and the equipment can last longer than it did under a smaller name.
Whether you are a veteran paintball player or you are just getting into the game, JT Paintball has everything you need to play!
Final Thoughts Who Owns Jt Paintball
Although JT Paintball started out as an innovative addition to the paintball equipment industry, it was not a lucrative move for JT Racing on its own.
However, under the umbrella of Brass Eagle Inc. and later Kee Action Sports, JT USA continued to grow into what it is today. Now, you can still find JT paintball equipment with all the leading paintball gear at any price range that works for you!